What does aged care mean to you?
Does it mean getting help at home, moving to a retirement village or living in residential aged care?
Do you know what to do and what your options are when you or your loved ones need help at home or can no longer live independently?
Getting the right information and advice, now, will help you make the best choices for your future care, security and happiness. Plan ahead to give yourself and your family time to make the best decision.
Identifying your options and making decisions can become overwhelming. Some tasks are too complex and too important to do on your own. Navigating the way through aged care and the jargon is not easy.
Aged Care Pathways WA guides families to transition a loved one through the aged care system
We evaluate your unique aged care needs and see exactly how we can help you ease the burden, minimise aged care fees and maximise social security benefits.
Future Planning
We enable clients to access aged care according to choices they make whilst healthy and well
Independent
We are an impartial voice especially during sensitive family discussions providing guidance through the aged care journey

Objective
We help reduce emotion from the decision-making process so family members can make informed choices

Clarity
We provide information delivered simply
Customised
We tailor our advice to our clients' individual needs and ensure they understand their options

Composure
Our professional advice enables clients to make informed decisions with confidence and peace of mind

Caring
We care about our clients, their families and provide a holistic approach to our clients' situation
Cohesion
We provide effective, professional aged care and estate planning together by respecting the wishes of the aged client and encouraging cooperation amongst family members
Read our latest news here
August 5, 2022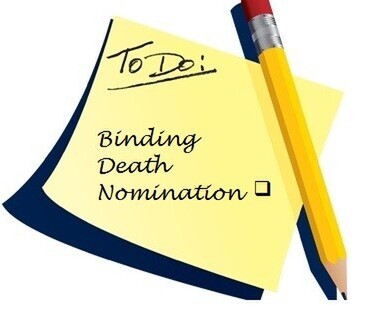 Superannuation benefits are not distributed on your death through your Will automatically. Your superannuation fund should allow you to make a Binding Death Benefit Nomination (BDBN). If this binding death benefit nomination is valid, then the trustee of the fund is obliged to pay your s...
read more